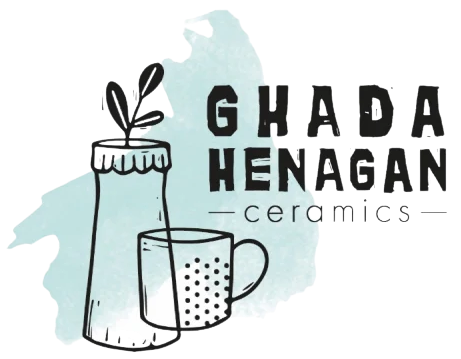 Welcome!
I'm Ghada, I'm a ceramic artist based in Baton Rouge, Louisiana.
I make functional pottery.
All my pieces are one of a kind and handmade in my home studio.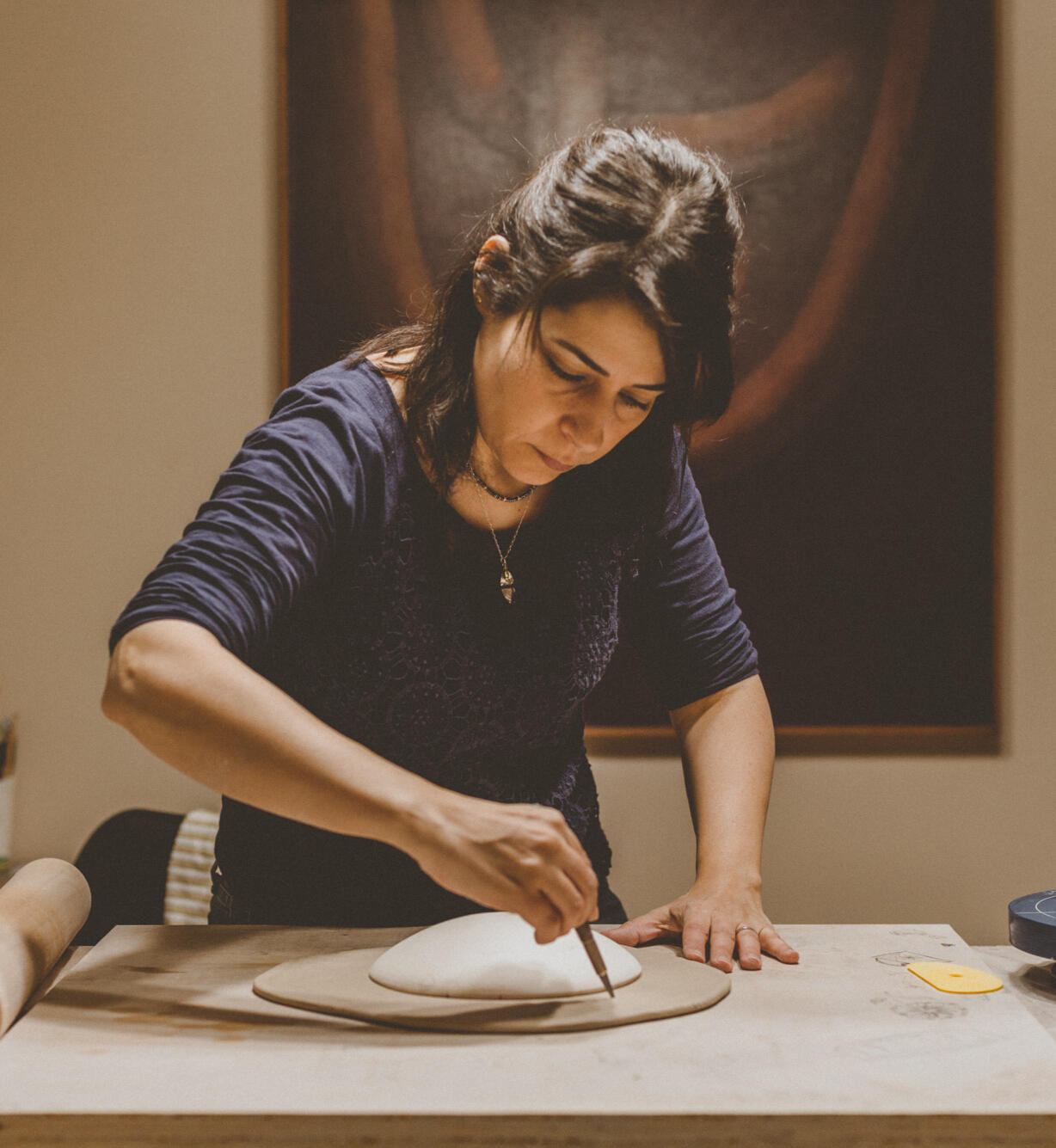 2023 collection
Flora
Indulge in your daily coffee rituals as you admire this intricate leaf design. Handmade to perfection, this coffee mug adds a unique touch to your moments of bliss. Enjoy the serene aqua tones that bring tranquility to every sip. Make this exceptional piece of art your favorite morning companion by clicking on the picture!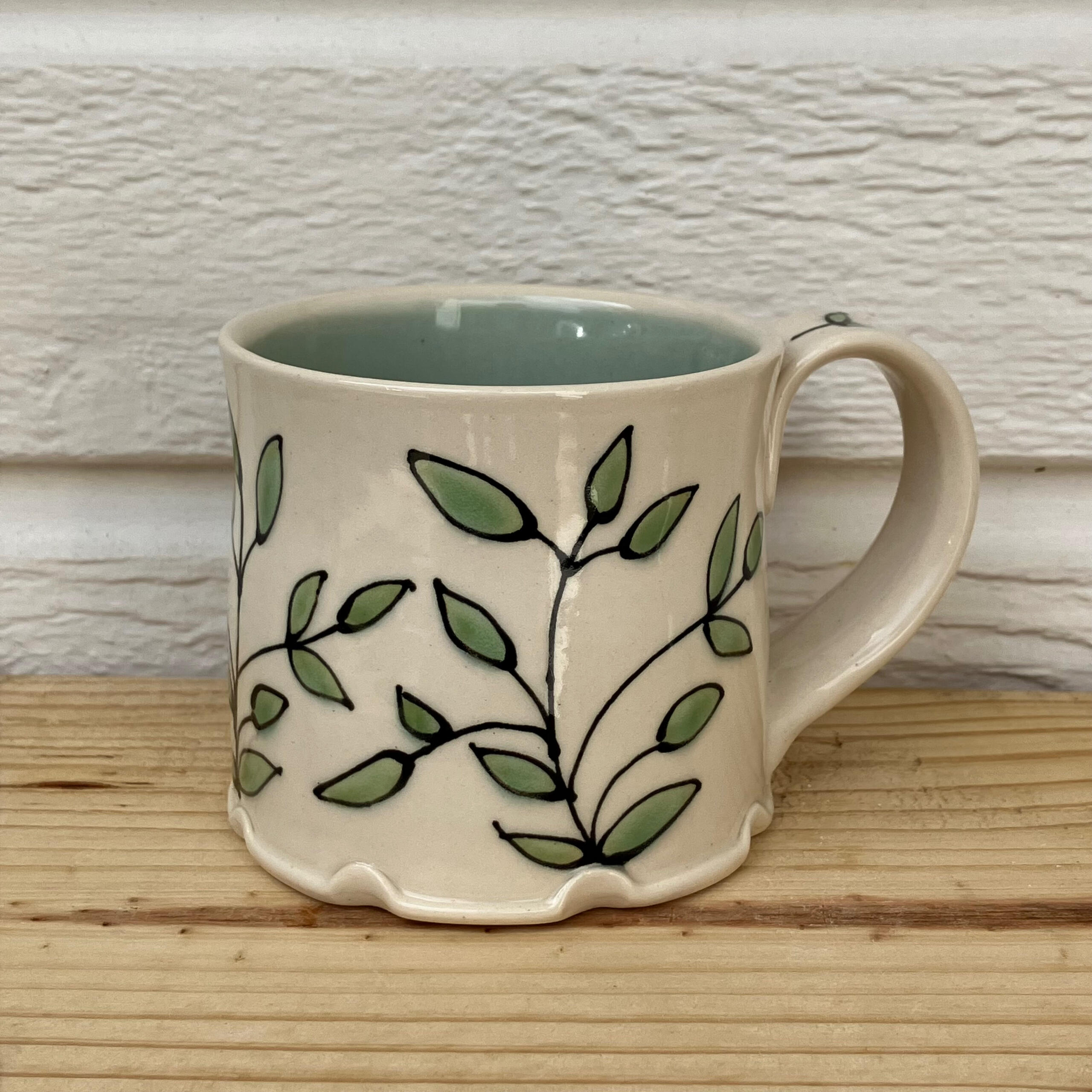 2023 collection
Flora
Sugar Jar
Introducing our exquisite oval sugar/storage jar, inspired by the alluring beauty of Black Cherry leaves! Meticulously handcrafted from stamped stoneware clay, this jar features a captivating bright green glaze inside, bringing a touch of nature's charm to your kitchen.Capacity: 2 cups.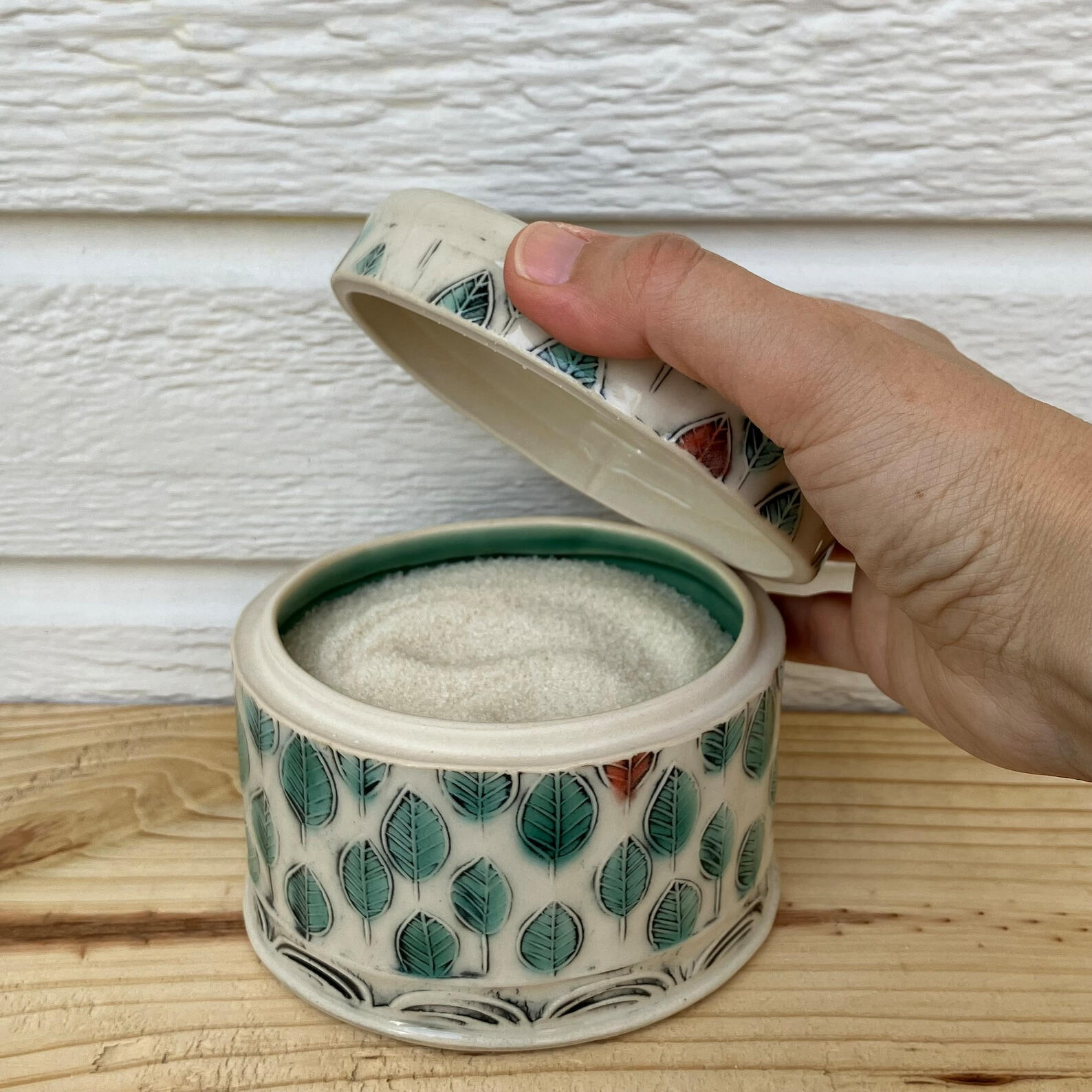 2023 collection
Fauna
Experience the pure sweetness of every sip from this Bee Mug, meticulously handcrafted with love to add a touch of nature's magic to your day.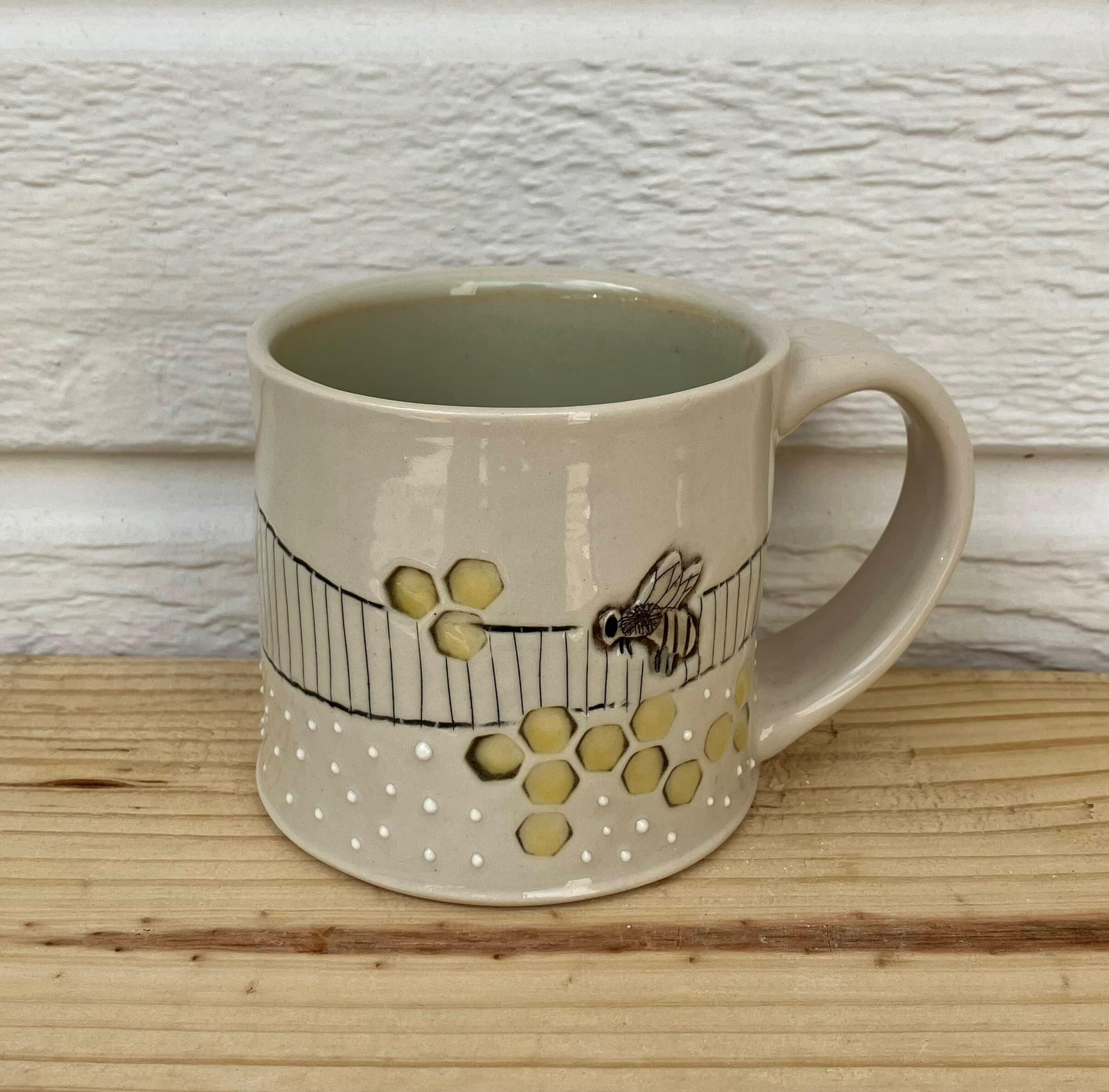 2023 collection
fauna
Dragonfly Trinket Dish
Elevate your space with this enchanting dragonfly plate — where artistry meets practicality, ensuring your keys, jewelry, or tea bags are never lost, as the dragonfly gracefully watches over your belongings.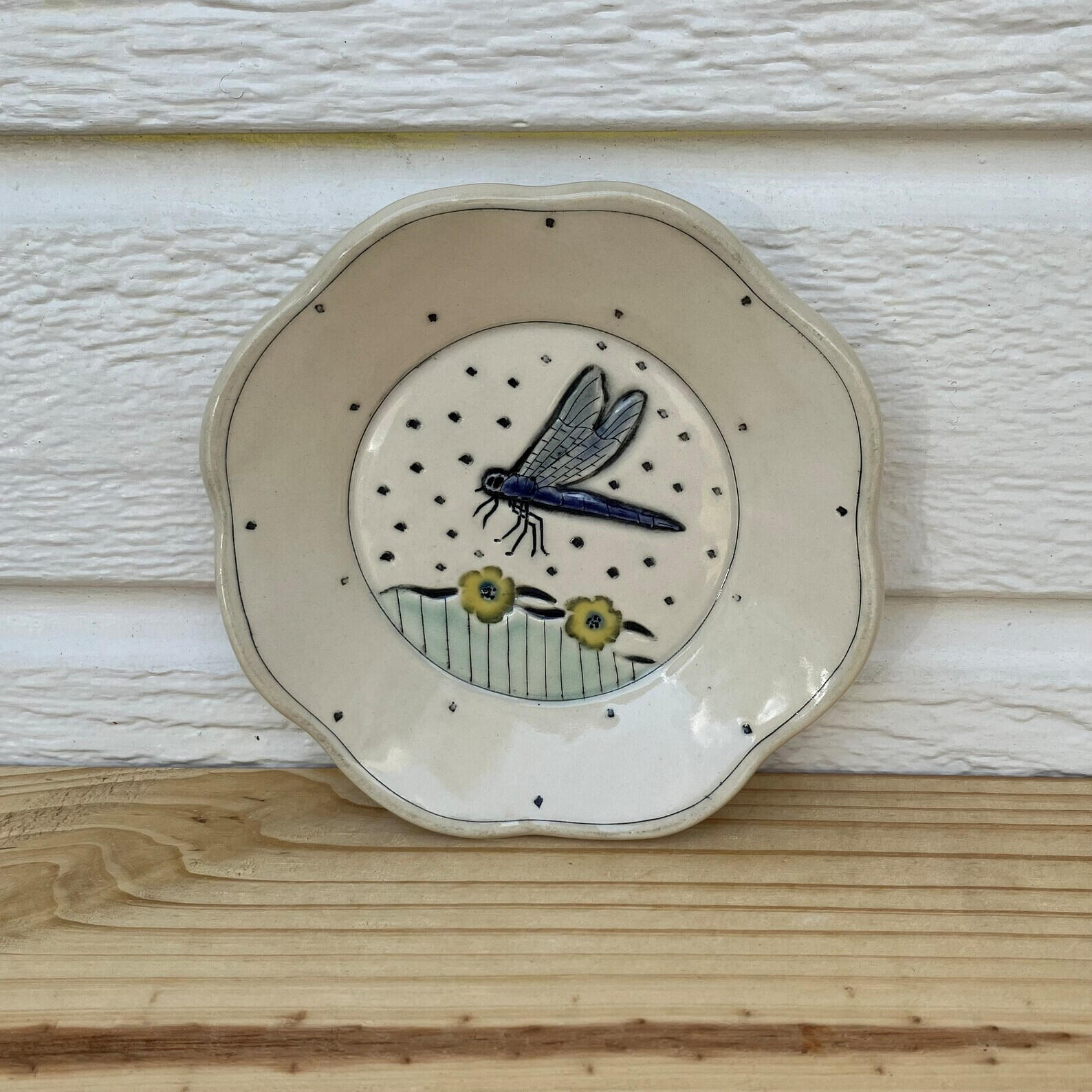 2023 collection
flora
Immerse yourself in the artistic allure of the Flora Collection.
From Leaf Plates, meticulously crafted to mirror nature's grace to Black Cherry Leaves Mugs, an imaginative tribute to the wild, these pieces bring nature's elegance to your table. Embrace the botanical charm and elevate your home with these unique and artistic treasures.
2023 collection
fauna
Step into an enchanting realm with our Fauna Collection — a living testament to nature's artistry.
Each piece exquisitely captures the wonders of the natural world, infusing your home with a mesmerizing blend of charm and grace. Embrace the ethereal magic of the animal kingdom, cherishing every moment as if it were a vibrant painting come to life within this captivating collection. Welcome the essence of nature's beauty into your kitchen and let it enlighten your mornings.
about me
my story
I grew up in a small village in Lebanon, where my family and neighbors often had to make the things they needed themselves. So, naturally, I was drawn to handcrafting from an early age. When I wasn't making puppets, sewing clothes for my doll, and building miniature furniture items to play with, I would teach myself to draw by copying the drawings of my older sister Lina. I was first introduced to clay during my art studies in college, but it wasn't until I started working at the Antonine Sisters' Workshop for Sacred Art in 2000 that I had a chance to really get acquainted with this material. I began crafting ceramic objects with religious themes and imagery, all the while developing my skills and learning as much as I could about working with clay. Then in 2006 I moved to Louisiana and, before long, I decided to become a full-time ceramic artist with the precious support of my husband. I set up a small studio in our dining room where I have been creating and experimenting with pottery ever since.What I love about working with clay is its endless possibilities that keep me enthusiastic and drive me to constantly broaden my horizons. I am forever fascinated by how a humble ball of clay can be transmuted into a beautiful and functional object that organically integrates our daily lives. I generally favor simple forms and I infuse my pots with both a physical personality and a mood, giving them different textures, drawings, and colors. I've been privileged to work with the late Lebanese artist Samir Müller who taught me to see clay as a canvas. I find a lot of the inspiration for my work in natural elements that evoke nostalgia in me. My work's narrative helps me connect the person I am today with the child I once was and find links between Louisiana and my native Lebanon.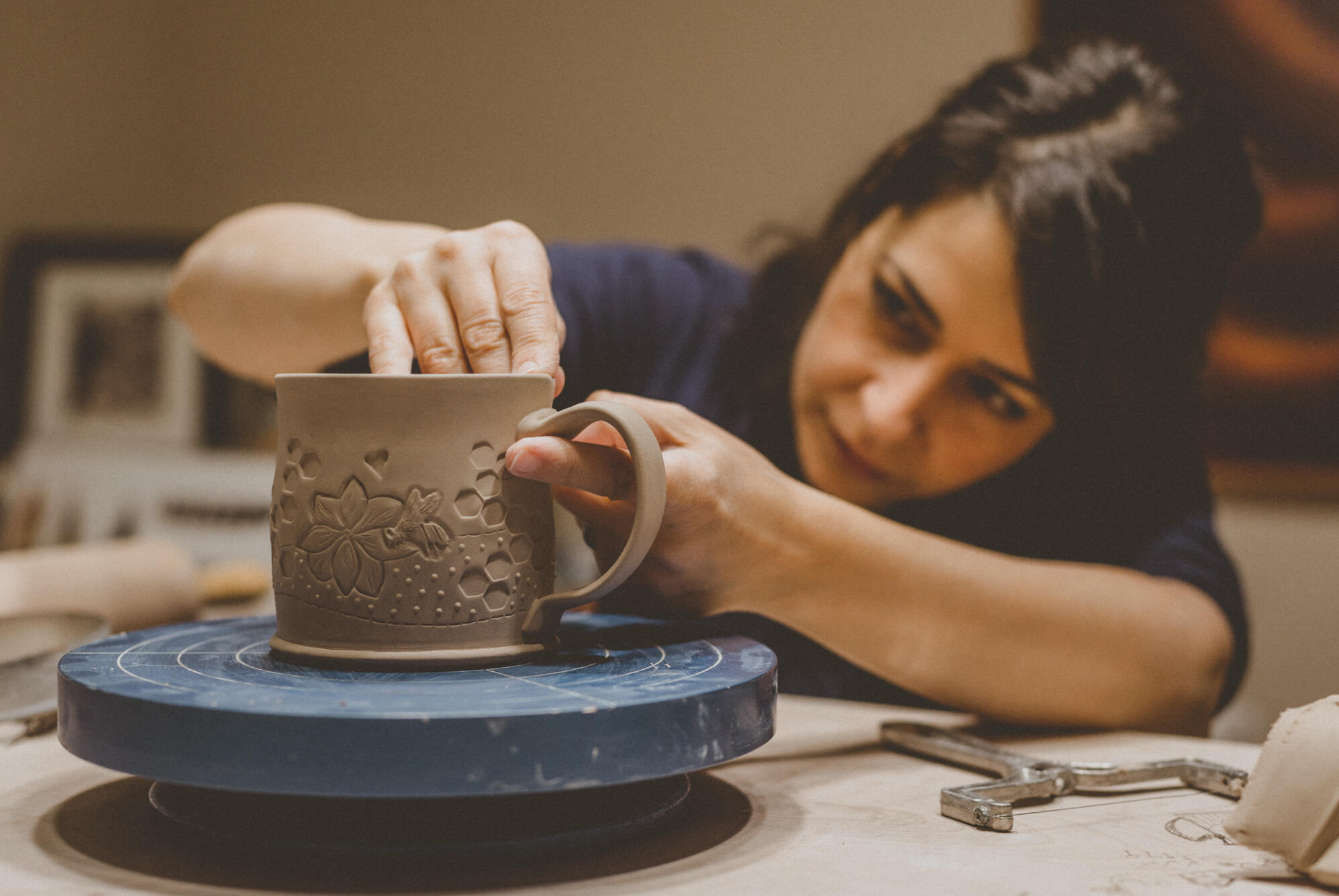 about me
my work
Every piece is handmade with care from a slab of stoneware clay or thrown on the pottery wheel. Using different glazing and texturing techniques allows me to create a variety of looks for every collection.My glazes are lead free and food safe. The pots are also microwave and dishwasher safe (but hand washing is recommended).Please keep in mind that handmade pottery is at risk of thermal shock. Avoid pouring BOILING water directly into a cold mug. Warm the mug first with warm/hot tap water.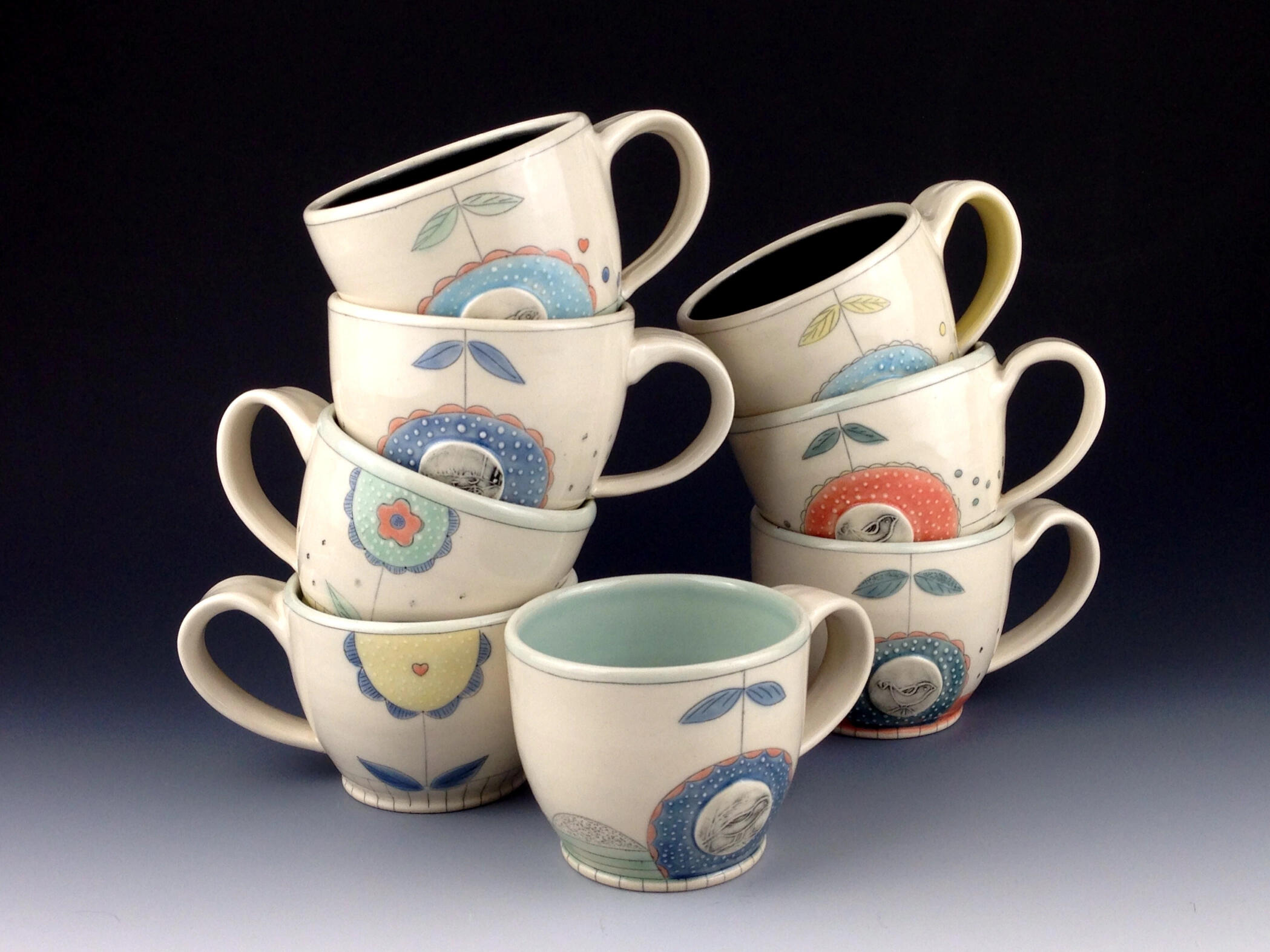 about me
my events
– Three Rivers Art Festival, Covington, Louisiana, November 11-12– Baton Rouge Arts Market at Red Stick Farmers Market
Every first Saturday of the month, in St. Joseph cathedral parking lot in downtown Baton Rouge, on 5th and Main street, from 8 AM till noon.
(In the event of rain, the market is held inside the Galvez parking garage, 504 Main St.)